"Wolf Howling," of course, is a class developed by one Sidney Wildesmith, a man with a dream. more. . .
Introducing The Nature Man's book.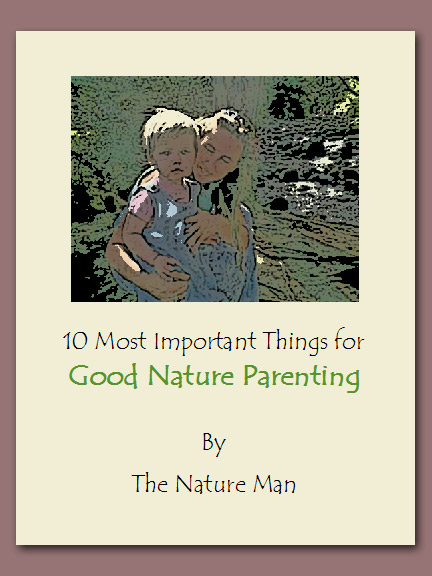 "Written by one of the world's leading naturalists and educators, this little gem provides parents with wisdom and knowledge to help their children grow and play with an intimate connection and compassion for nature." more . . .
CLICK HERE to buy
The Nature Man discusses
"The 10 Most Important Things for Good Nature Parenting"
The Nature Man is Host and Producer of

"The Wild Side News" www.WildSideNews.com
The Nature Man (tm) invites you to become a Neighborhood Naturalist.
Connecting with nature is, now more than ever, a requirement of a healthy life. Too many of us have lost that connection. The Nature Man has spent his entire life helping people learn how to find and keep their natural sense of wonder.

We all need to rediscover the importance of living with a sense of the world around us. The more we can know it and understand it, the more we will sense the magnificence of life itself.

The Nature Man says, "come on along"
The Nature Man: Host and Producer
With over 200 weekly shows, The Wild Side News, hosted and produced by The Nature Man, is truly the Voice of the Earth. Featuring interviews with hundreds of the world's leading naturalists, scientists, writers and advocates, all available through a searchable archive, it provides an historic legacy of those who are working to save and restore the living nature of life itself on planet earth. more . . .